Based on your survey responses, you MAY qualify for the PearlPAK™ treatment, a solution to help you through your journey of menopause.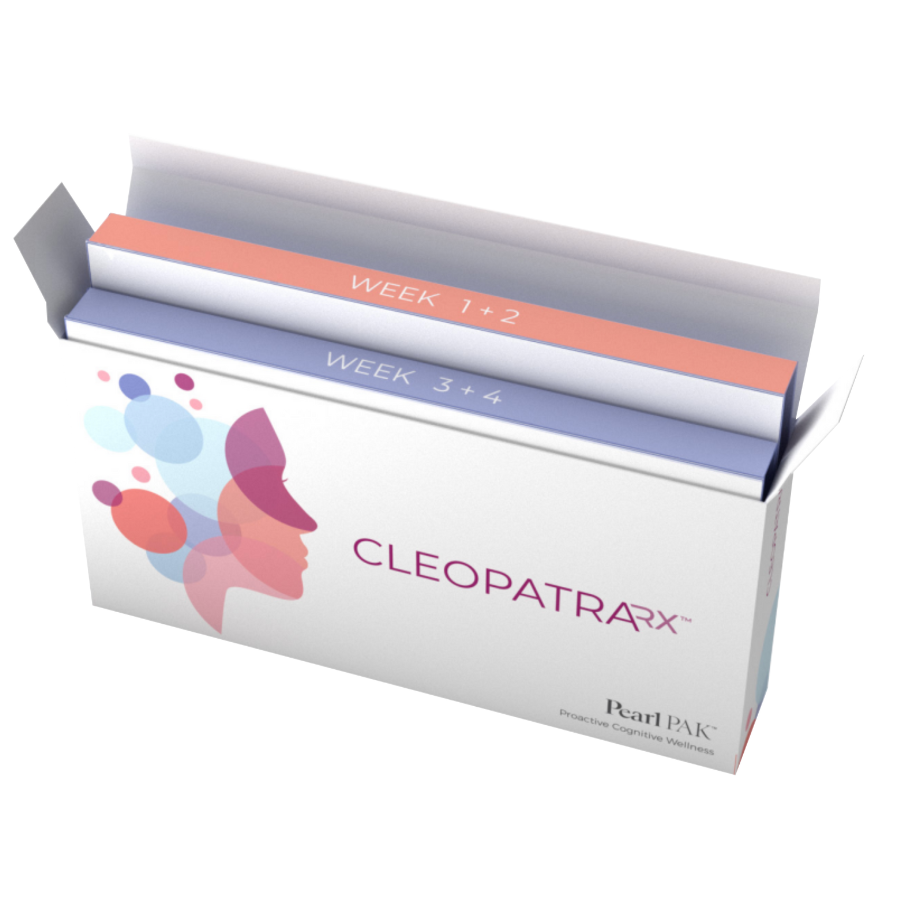 When you receive your package:
Your CleopatraRX package will include three 28-day cycles of your PearlPAK treatment system.
Each 28-day cycle consists of a tailored prescription combination for weeks 1 & 2, and a prescription combination for weeks 3 & 4.
Your Prescription:
Weeks 1 & 2 Include:
A specified dose of estriol to be taken in the morning.

An evening dose of either a placebo or progesterone.
Weeks 3 & 4 Include:
A specified dose of estriol to be taken in the morning.

An evening dose of either a progesterone or placebo